THE ISTRIAN TRUFFLE (Tuber magnatum)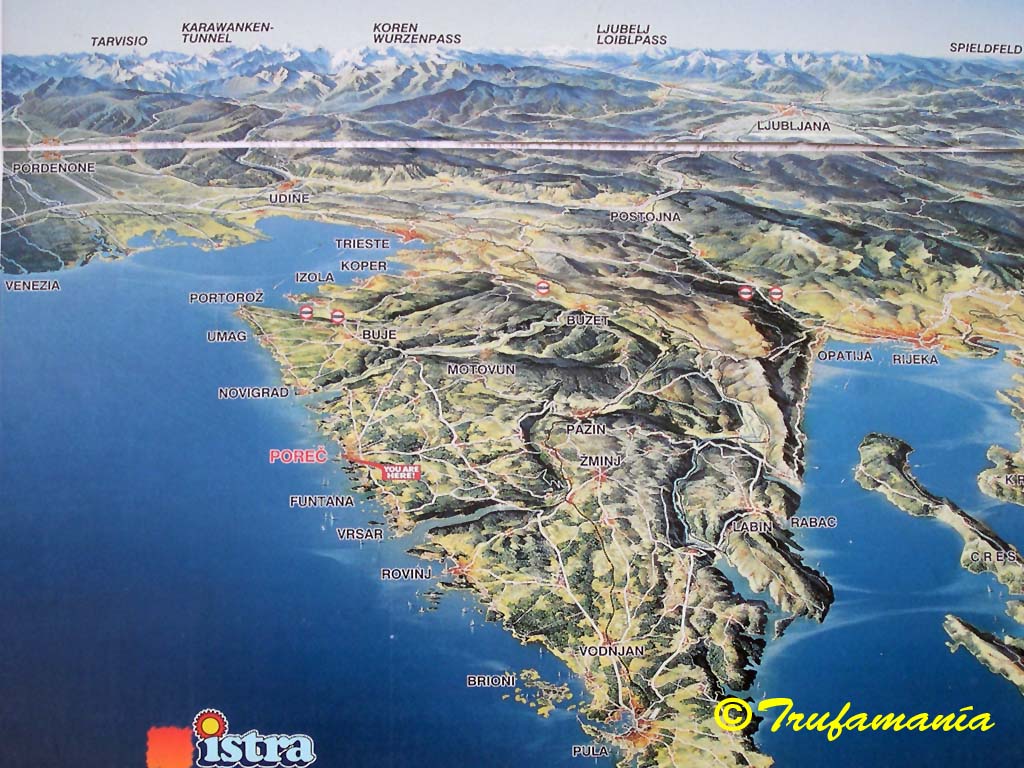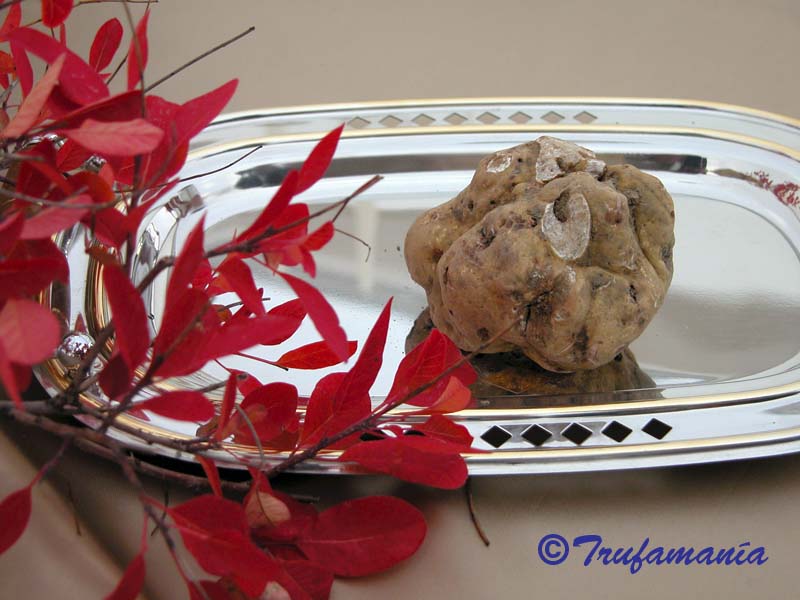 The Croatian peninsula of Istria is located in front of Venice, only 100 km just across the Adriatic sea. It is one of the few places outside Italy where you can find the Tuber magnatum, the most expensive truffle in the world. It was part of the Venetian Republic for a long time, and symbols of this period are the numerous reliefs of winged lions, adorning every corner. White Istrian stone was used by Venetians to build many of its palaces and to pave St Mark's Square.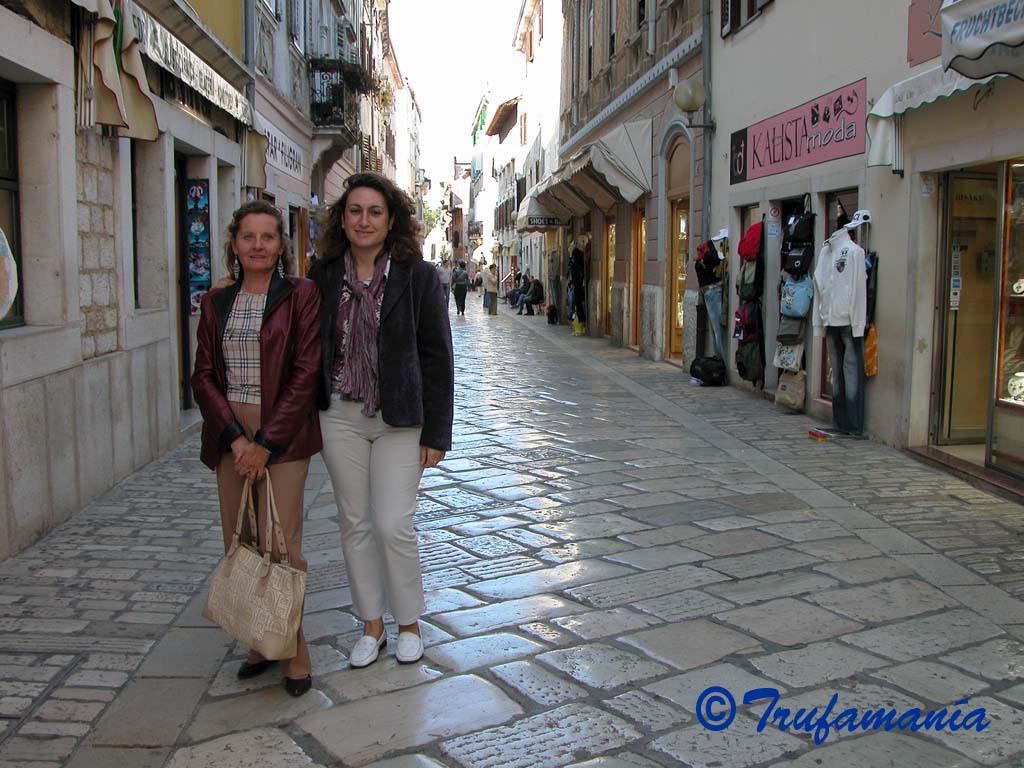 Although our aim was to find the white truffle, we could not resist photographing the brilliance of these stones in Porec streets.
Venetians also used Istrian forest wood to build their ships and a large area of fluvial plains, Tuber magnatum habitat in Istria, was deforested.
The mixed oak forest near Motovun, in the fluvial plain of the Mirna river, is one of the best places to find the prized white truffle, the Tuber magnatum, and we went there.
When we just arrived to Motovun forest we met a truffle hunter who had not been very lucky and had not get any truffle. We was surprised because truffle hunters in Italy come out at night and secretly. He used several very small dogs, because it was a closed and overgrown forest. The soil was gray and with great macroporosity. Truffles are harvested in very shady areas, with lots of vegetation and without "burn". The most widespread tree species of Motovun Forest are Quercus robur, Fraxinus augustifolia, Carpinus orientalis, Acer campestris, Ulmus minor, Alnus incana, Populus spp. y Salix spp.
Truffles are harvested in Motovun forest since 1930, but production has declined considerably in the last 30 years as a result of habitat modification.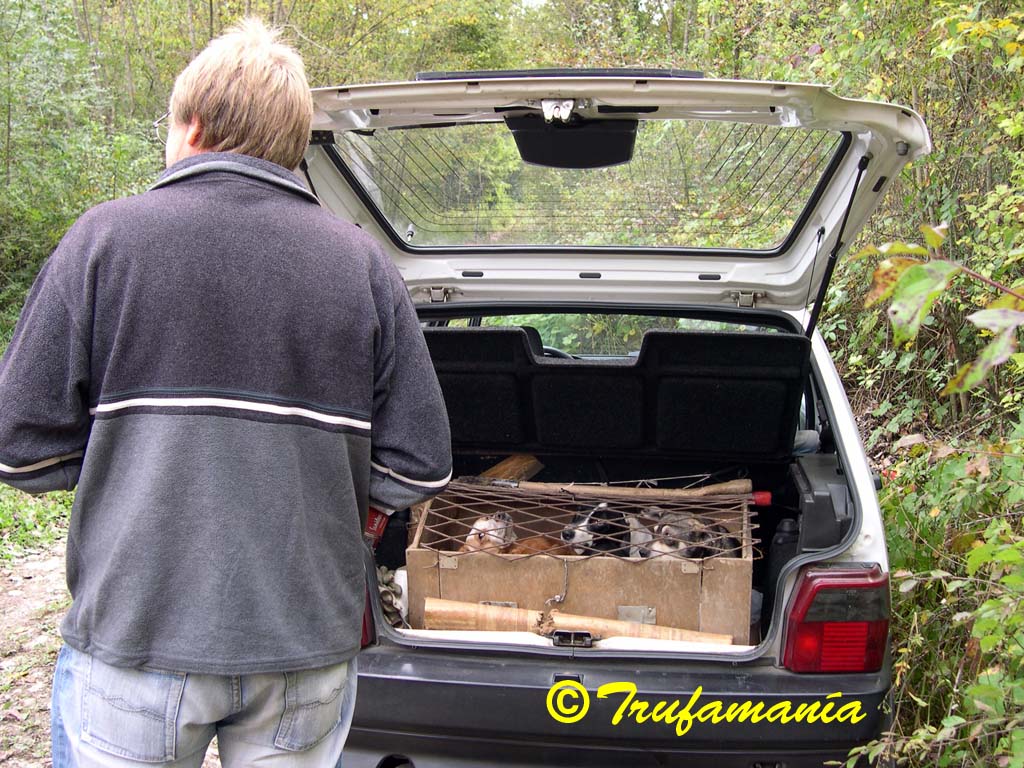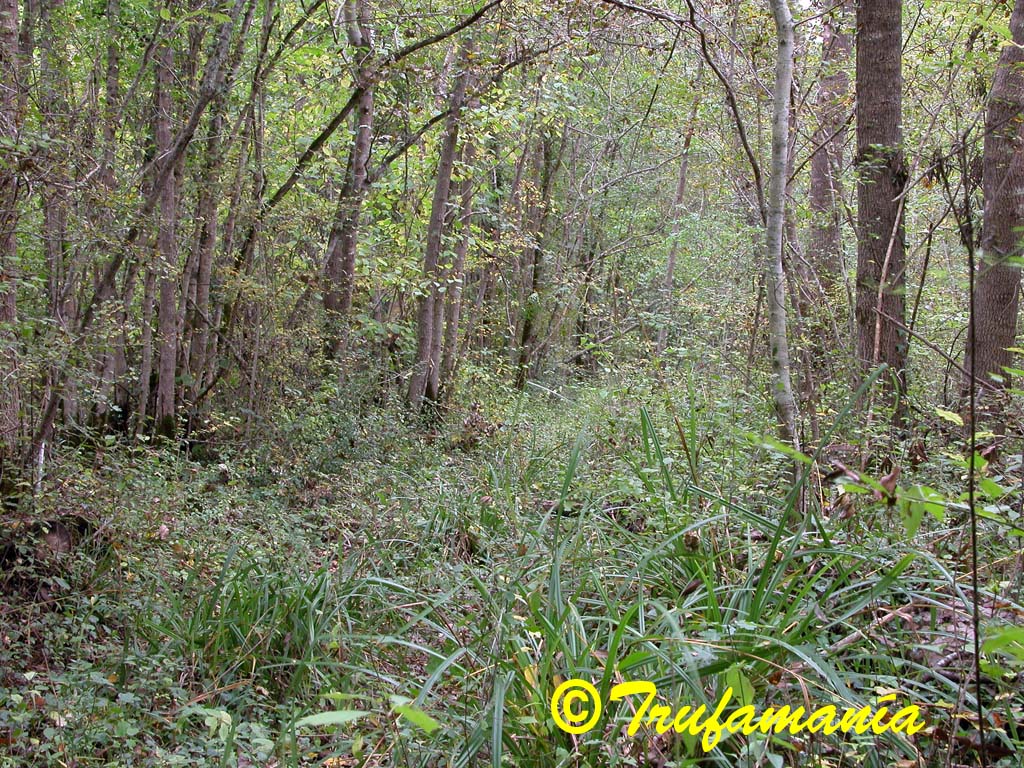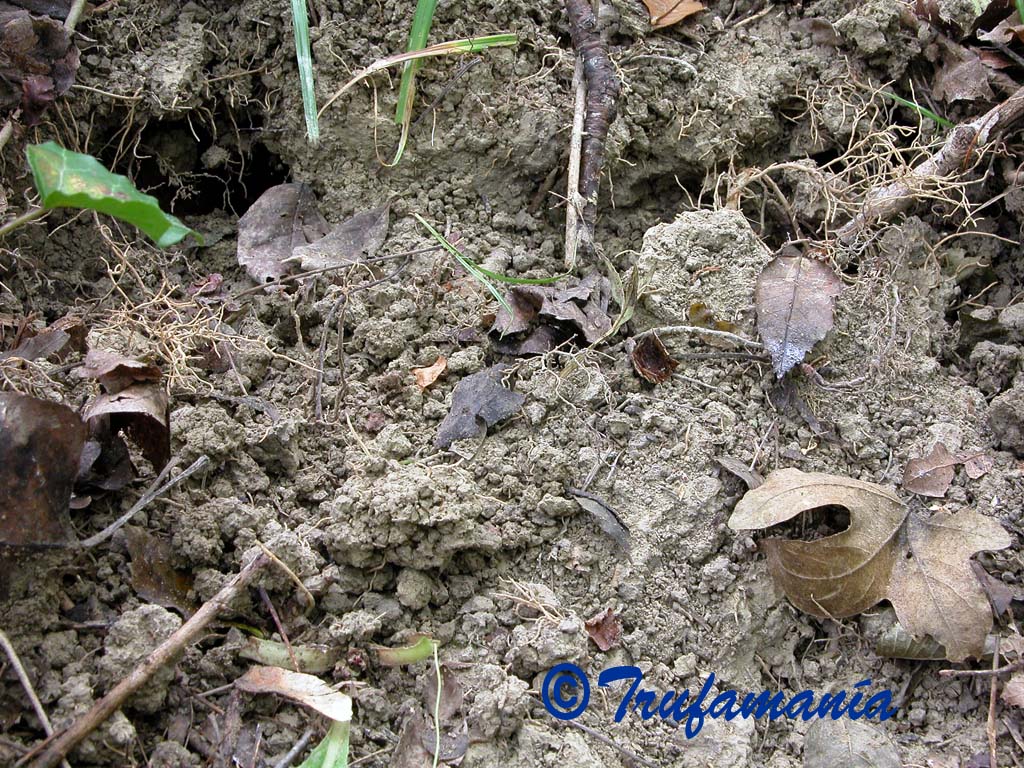 Tuber magnatum (FULL DESCRIPTION) needs a moist soil, but not waterlogged, alkaline, well drained and with high macroporosity. This is achieved in Motovun forest by the continuous arrival of alkaline particles eroded from slope. This chaotic redeposition creates soft soils, very porous, with interconnected galleries, allowing the breath of truffles and other aerobic organisms necessary to maintain the conditions required by truffles. Earthworms contribute very significantly to the macroporosity and the acceleration of plant debris decomposition. All truffle-producing areas had the typical earthworm casts indicative of its activity.
Following the Mirna river valley, we headed to Buzet, the "City of Truffles", and we were lucky to meet another truffle hunter who was walking along the Mirna river banks with his 2 dogs. He got several truffles near Sovinjak, in an area where there were only a few poplar stumps and some young oaks, still in their protective tubes. We would never have imagined this habitat, although the soil was the same as the Motovun forest: gray, without stones and macroporous.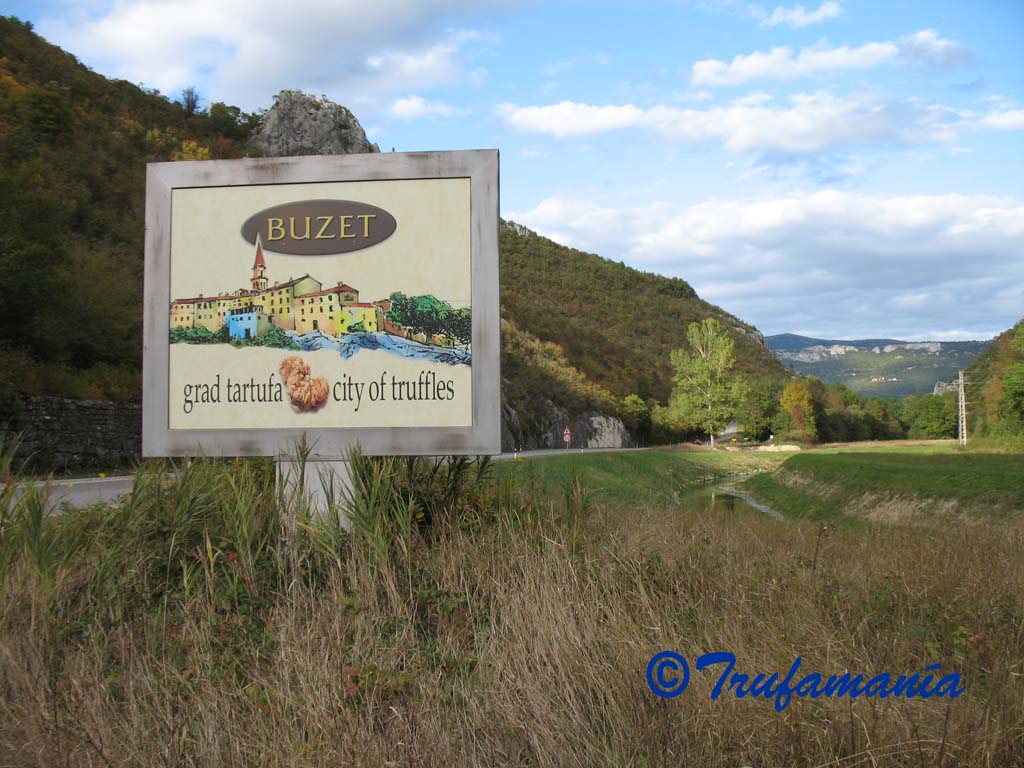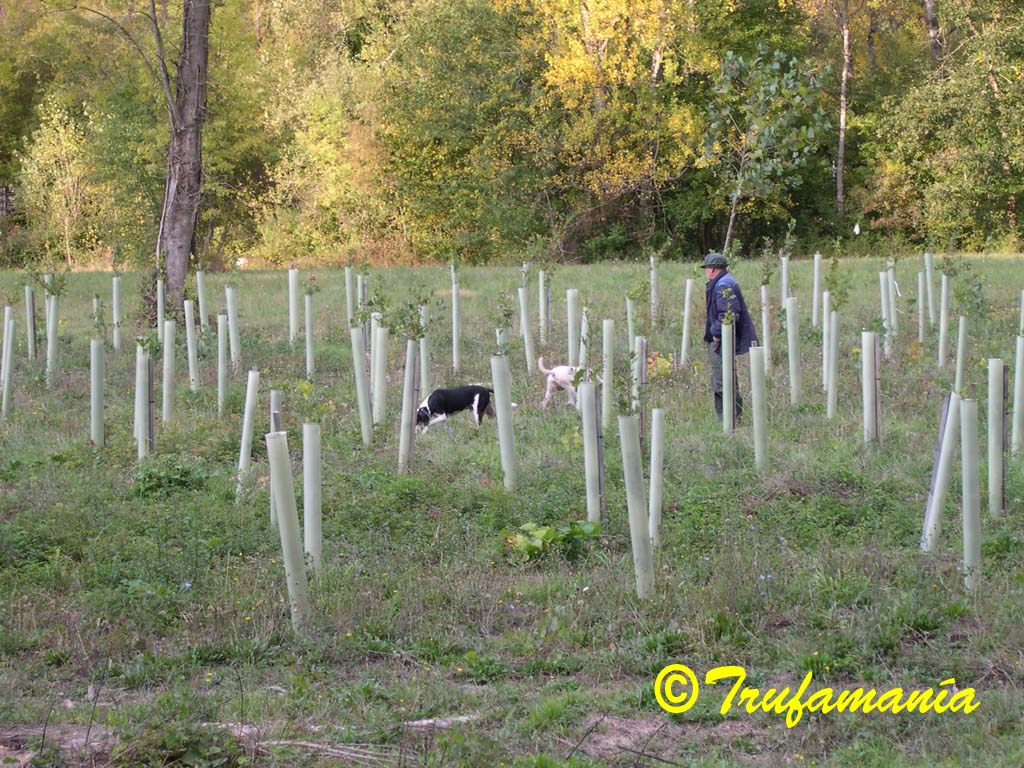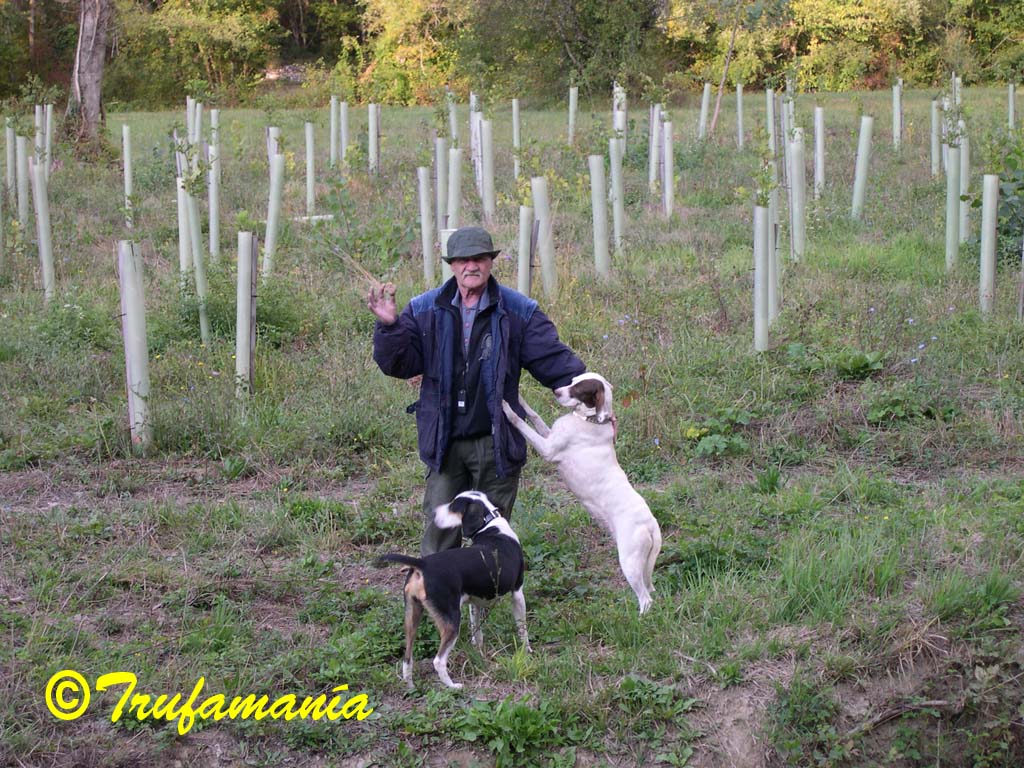 The next day we saw the same truffle hunter, at dusk, doing the same route and harvesting more truffles. We told us that a person came from Milan every week to buy his truffles.
Our tour ended in Livade, a village on the Mirna river bank, in front of Motovun, where Giancarlo Zigante organizes a fair dedicated to the Istrian Tuber magnatum every year. Zigante found a big white truffle in 1999, near Livade, weighing 1.310 kg, that has been Guinness World Record until recently. (in 2007 was found a Tuber magnatum weighing 1,5 kg. near Pisa).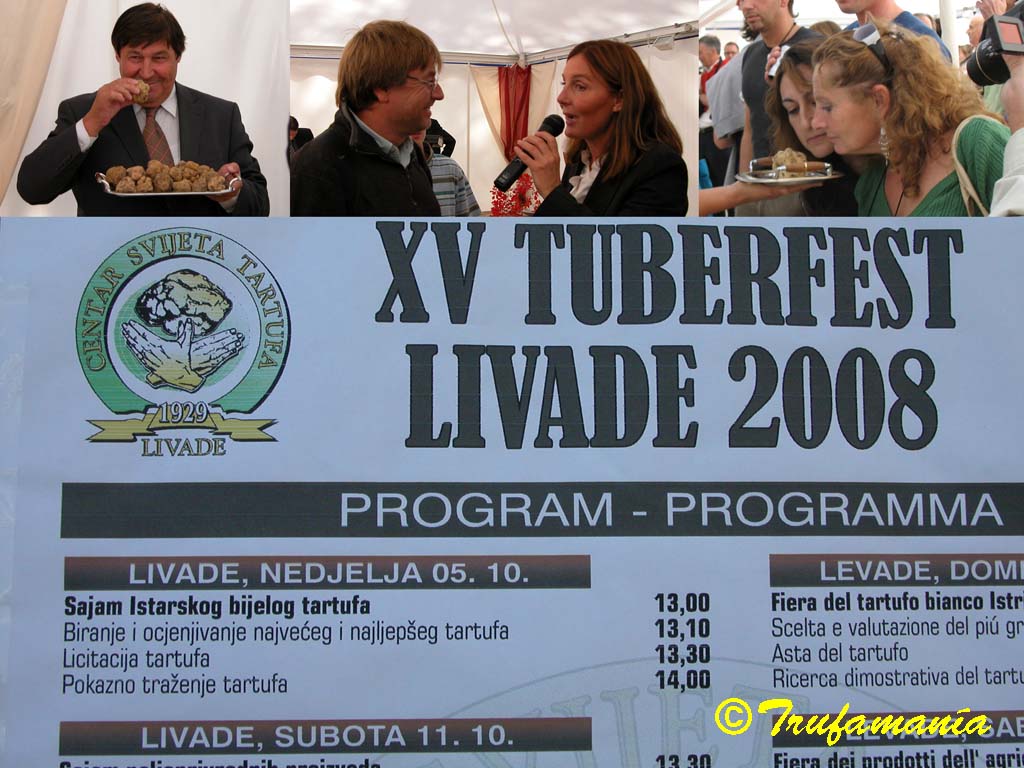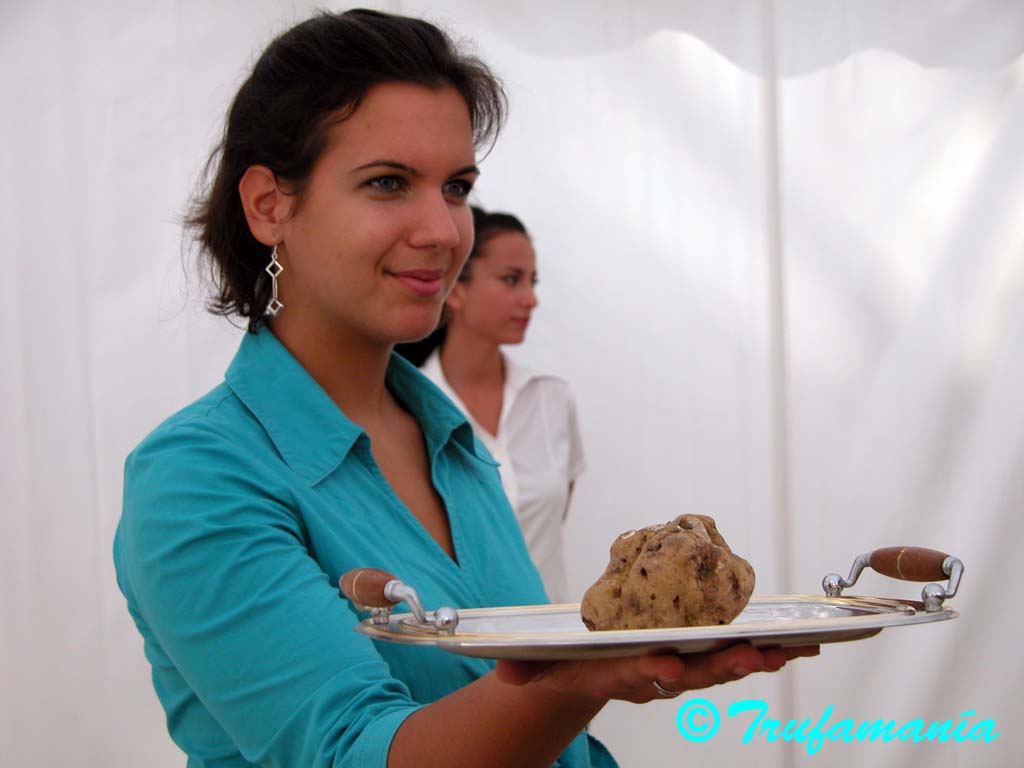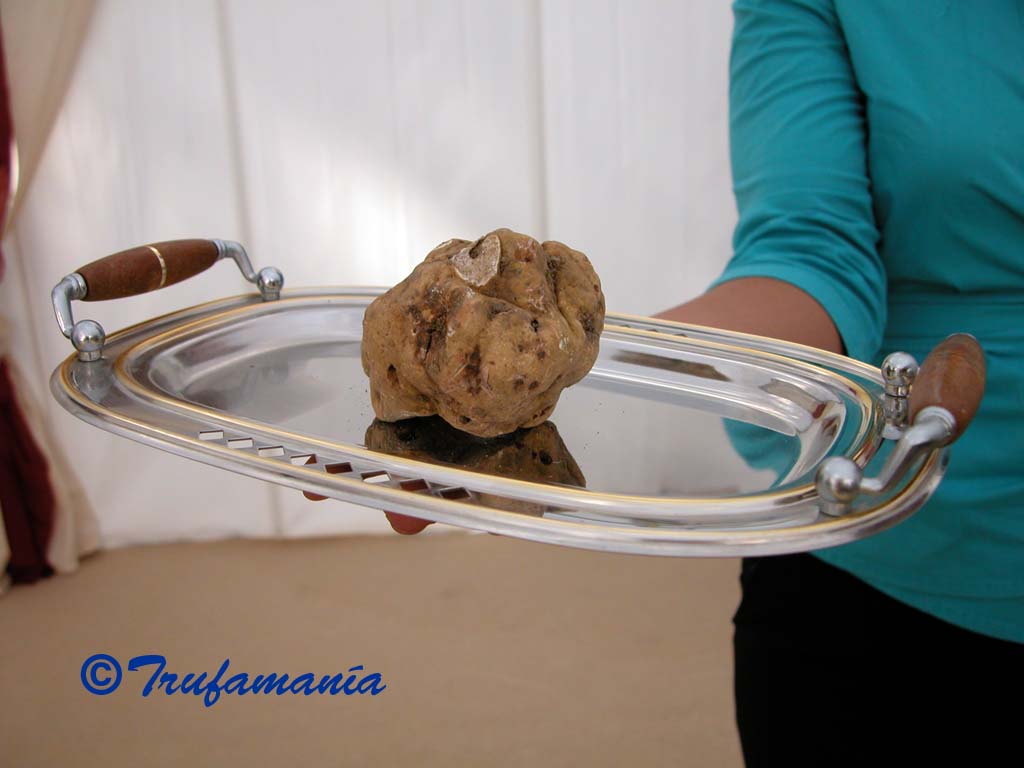 I forgot to mention that my friend Justo and I found two small Tuber magnatum, which made us very excited
---